Year 3
Welcome to Year 3
As we approach the end of our first half term of Year 3 , we would like to celebrate the amazing qualities we have seen in our children.
Resilience
Positive thinking
Kindness
Humour
Adaptability
Energy
Cooperation
Friendhsip
...among many others.
They have made us very proud!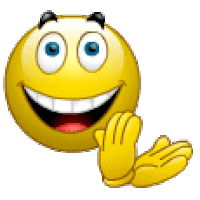 Congratulations everyone - and keep it up!
Meet the team
This year we are very lucky to have Mrs Allen teaching 3A (Mrs Lancaster on a Thursday) and Mrs Gadbury and Mrs Mallett teaching 3GM. Year 3 will also be taught by Mr Hine and Mrs Bailey, who will be with us to teach P.E. and R.E. on a Monday afternoon.
We are so pleased to be back!
Home Learning For Absentees
The document below is only for children who are absent from school. We are providing these home learning tasks to support pupils who are absent (but not unwell) in keeping up with the learning that their peers are doing in class.
(The normal, weekly homework for all children can be found further down the page.)
Home Learning for Absentees
WEEKLY HOMEWORK
This is the usual weekly homework for children who are in attendance at school.
Half Term Homework
We do not expect children to do homework during half term, as everyone deserves to rest and recharge.
However, should you wish to have some educational fun, why not extend what we have learnt about in school and make your own fossils?
We have explored one way to do this in school but there are lots of different ways to create a model fossil, such as using salt dough, jelly, modelling kits etc.
If you want a rainy day project this could be lots of fun. Feel free to send us a picture of any fossils that you make through our teacher e mails and we can show them in school.
Homework For Fri 16 October - Fri 23 October
(*Friday 23 is an INSET day.*)
This week, the homework for Year 3 is:
Handwriting

Maths

Reading

Optional - typing skills
Scroll down for task instructions.
There is no need to hand anything in at school.
You can simply write a comment in your child's organiser to indicate that they have completed any aspects of their homework.
Purple Mash automatically notifies the teacher if a child has completed a set task.
Optional extra: Learn to touch type.
Use BBC DancematTyping:
(Click the image.)
Or, on Purple Mash, use the following app.
(Click the image.)
******************************************************
Handwriting
Previously, we sent a letter formation guide home in the pupil organisers for reference. Please use lined paper and a sharp pencil.
Some children need to work on their use of spacing between words and keeping letters on the lines. If your child reverses d and b and p, spend time on these.
Tasks:
*Continue to practise handwriting of individual letter shapes, with a focus on letters that you find tricky to form.
*If individual letters are well formed, practise the handwriting of words containing igh, ie and i_i (long i).
sigh, high, fight

tie, pie, lies

line, prize, like
Optional Challenge:
Use a range of words containing long i phonemes to write a short paragraph or "silly story". Underline the words you have included with the long e sound.
You can find a list of words here:
https://blog.maketaketeach.com/wp-content/uploads/2015/02/Long-i-list.png
Tip:
Write it in rough first and edit mistakes.
The re-write in your most fluent joined handwriting.
Maths:
1.Number formation
Write down all nine digits from zero to nine.
Are any of them reversed ?
5, 7 and 9 are very commonly reversed.
If you have some back-to-front digits, please practise the correct formation of your digits for a few minutes each day.
2. Times Tables
Information:
Children need to know their times tables securely with rapid recall, giving the facts in any order when a question is asked out of sequence.
Lists of multiplication tables are in the children's organisers for reference.
Parents could tick/date them when you feel they have mastered one. (Can give answers in random order within 3 seconds.)
They should already have learnt 2x 5x and 10x , as this is the expectation for end of Y2. Children should begin by reviewing these, or catching up to learn them.
By the end of Y3, we aim to move on to know 3,4,and 8 times tables.
Tasks:
1. Choose a times table from 2s, 5s, or 10s - maybe start with tens.
(Move on to 5s and 2s if and when fluent with 10s).
2. Can you count up in multiples of ten to the 12th multiple? 10, 20, 30 etc.
3. Can you recite the times table from memory?
e.g. one ten is ten, two tens are 20...
4. Can you answer rapid questions in random order?
5. Can you give the related division facts ?
e.g. 3x 10 = 30 . so 30 ÷ 10 = 3
Some ideas for rehearsing multiplication tables:
Chunk the information that you practise, so only half of the table is learnt at any one time.

Chant and speed-write the facts you are learning.

Repeat frequently to embed in long term memory.

Make flash cards with the questions on the front and the answers on the back. Play quiz games.

Make a number line with the multiples of the times table along it. Practise counting in these multiples. Cover or hide some of the values and see if you can identify what is hidden.

Count in multiples of the number when going up the stairs.

There are Purple Mash resources to help you, if you wish to use them:
Think You've Got it ?
Test your speed using:
https://www.topmarks.co.uk/maths-games/hit-the-button
https://www.transum.org/Software/Tablesmaster/
************************************************************************
On-going skills:
For basic number concepts, you could try using :
https://www.purplemash.com/app/games/wtr_BONDS_10
https://www.nctm.org/Classroom-Resources/Illuminations/Interactives/Ten-Frame/
https://www.purplemash.com/#app/pup/maths_activities_countingupwithin100_L1
https://www.coolmath4kids.com/manipulatives/base-ten-blocks
Reading :
A big well done and thank you to children who have practised reading a poem or short text at home and volunteered to read it to the class.
This is fabulous!
Reading is essential! Lots of reading! Read for pleasure, read to someone aloud and have someone read to you. Read your school reading book and books from home. Why not read a book on Oxford Owls or Epic.
https://www.oxfordowl.co.uk https://www.getepic.com
Please hear your child read at least three times during the week, and even better if you can also read to your child. You can record home reading in the blue organiser.
Reading books should be returned to school on a Friday so that they can be quarantined for 48 hours over the weekend. New books will be issued on a Monday or Tuesday .
If you would like to go deeper with reading homework, please see the reading challenge grid. These extra tasks are optional.
Reading challenge grid
Please note, the reading challenges below are optional extras.
Read several picture books by the same author.

Talk about what they have in common and what is different.

Use a description of a character or a place from a chapter book. Pick out the details and draw the character or place as you imagine it.

Write a book review.

Look at the recommended reading lists for Year 2 and 3. (Link on the Y3 webpage.)

How many of these have you read?

Select some books from these lists to read .

Read some poems.

Compare them.

How are they similar and different. Can you find a favourite poem and learn some of it?

Read to find out more about one of our topics in school.

We are learning about rocks and fossils in Science and Stone Age to Iron Age in History.

Read a joke book and see how many people you can make laugh.

Tell us your best joke in class.

Read a book that was BRILLIANT?

Prepare a book advert to share in class. This means you would tell us all a bit about it and why WE should read the book!

Collect new and interesting words when you are reading.

Share an amazing word with us in class.

Is there a place you dream of visiting ? Find a book, leaflet or website about it and read all about this place.

Explore an atlas. Find places you have connections with or would like to travel.

Learn how to use the index to find different places.

Make a story map of a book you enjoyed, showing the key events in sequence.

Find out about your favourite author from their website. Maybe even write to them ! You can do this by finding the address of their publisher. Some authors send a letter back.

Use your toys to act out a story you have read (or part of a story) like a movie. Make sure you do the voices!

Read a book about a famous or important person who you are interested in. It could be someone living today or someone from History.

Read and use some instructions that tell you have to make or cook something .
Spelling
In class we are reviewing the phonemes and graphemes from Phase 5 phonics before we move on. We are not currently setting weekly spellings to learn at home.
However, if you wish to do some spelling practice with your child as an extra, you could:
1. Check they can read and spell all of their "tricky words" from KS1. Practise any sticky ones.
(See document below.)
2. Review the Y1-2 statutory spelling list.
(See document below.)
2. Play games like hangman, Boggle, anagrams etc using words that contain phonemes/graphemes from Phase 4 and 5.
Phase 4: https://www.youtube.com/watch?v=VR_IgfIgz10
Phase 5: https://www.youtube.com/watch?v=R3S5sJw7MfI
3.Very competent spellers may wish to get started with the Y3/4 statutory spelling list.
(See document below.)
Our useful weblinks section at the end of this webpage has links to some spelling websites you could use.
Curriculum
Our History topic this term is, "Stone Age to Iron Age."
Did you know the Stone Age began around 2.5 million years ago. There were also four, yes four, different types of humans at this time. In the early Stone Age humans lived in caves, much like some animals do today. And the only two things humans had to do on a day to day basis was to find food and protect themselves from wild animals.
Learn more about the Stone Age with us this term. We will also be sculpting in Art, exploring rocks and minerals in Science and learning about Muhammad in RE, as well as exercising our bodies and minds in our weekly Yoga sessions.
We are hoping to show you what we have been learning whilst in school through our own gallery.
Let us know what you think
How to stay safe online:
Year 3 General Information:
Communication
In the best interests of the children, we are always keen to keep the lines of communication open.
Due to the current climate we ask that any queries, questions or necessary conversations be held either by an agreed telephone call or via each classes e mails. We will endeavour to respond to the class e mails as often as we can. Please note that this will be completed after school and so there may be a slight delay. If something is urgent please call the school office who can arrange for us to call you back as the earliest convenience.
If someone other than the usual person is to collect your child, please inform us via the organiser or verbally.
Organisers:
The blue organiser is ideal for any non-urgent messages/general communications and we will always reply once your child has shown us the message. Please ensure that your child brings this to school on a daily basis as a part of their routine. If there is a message in it for the teacher, please make sure your child is aware of this.
(Sometimes, attaching a Post-It note is a helpful way to help them to remember that they need to show a particular page to the teacher.)
Times
Morning school will be a staggered entry from 8:30 am.
The end of day will be staggered from 3:05 pm.
Children who are not collected at this time will be taken to the office, which is in the KS1 building.
Breaktime Snacks
In Year 3, children need to bring their own healthy snack for playtime. This can go in their schoolbag or as an extra item in their lunchbox.
Alternatively, a snack trolley is open during morning playtime. If your child wishes to purchase a snack, they can bring their own money providing that they are responsible for it and with the understanding that some of their break will be spent in a queue.
Snack Menu and Price List
Available daily:
toast - large 20p, small 10p

bagel (plain or cinnamon) - large 50p, small 25p

crumpet – 35 p

fruit tea cake - 25p

sultanas - 20p

milk - 25 p

juice - 25p
Mondays only :
bap-based pizza slice - large 50p, small 25p
Wednesdays only :
cheesy oatcakes – large 60p, small 30p
Fridays only :
bacon butty – large £1.20, small 60p
Office
Please note, that although the children have now moved to the KS2 building, there is no KS2 office. Please continue to use the main office which is in the KS1 building as before, for any enquiries.
School meals
Children in Y3 will have their lunch at 12.30.
Please note: School meals are no longer free of charge for everyone as they were in KS1. The cost of a meal is £2.20.
The alternative is to provide a packed lunch from home.
A dinner register is taken every day, during which the children must inform their teacher whether they will be having a packed lunch or a school meal. You do not need to commit to school meal five days a week - if you wish to vary between school meals and packed lunches that's fine - as long as your child knows what they are having each day.
Payment can be made online via Parentpay, via the office or in a named envelope to be handed to the class teacher.
How to help at home:
Reading- Please try to find time to listen to your child read every night or share bedtime stories. We would like the children to be developing their comprehension too, so do ask questions about their reading so that key reading skills such as summarising, predicting and retrieving information can improve. We'd also love to have some volunteers, if you can spare some time during the day, to hear readers in school.
Spelling - The key to children becoming good spellers is regular practice. Word searches, hangman, anagrams, speed writing, oral letter by letter recounting can all help make it more fun to learn spellings, but it is also important that children know what each word means. There are also lots of apps to help with this too. We follow the National Curriculum Objectives for Spelling using the No-Nonsense scheme for Y3 and, as such, weekly word lists are sent out to learn on one sheet, a half termly basis.
Children will have lessons in school about the rules of spelling and strategies they can use to aid their memories for spelling.
Maths - By the end of Y3, children are expected to know the multiplication facts for the 2,3,4,5,8 and 10 times tables and, again, regular practice of these, makes an enormous difference to your child's recall and fluency. Watch out for a new app which we will launch later this term! It is also useful as a life skill to help your child learn to tell the time to the nearest 5 minutes. Having an analogue watch/clock for them to have access to is a great help with this.
Trips - We always need help with supervision on our school trips. If you would like to help, please let your child's class teacher know.
Useful Weblinks
Maths:
For practice of addition and subtraction facts.:
Choose Maths Games, then addition and subtraction .

Choose any game that you wish to, but make sure it is not too hard or too easy!

www.topmarks.co.uk/maths-games/hit-the-button

Choose the number bonds option.

Top Marks has some other addition and subtraction games, that you may wish to explore.

On the home page, choose addition and subtraction.

Select Jetpack Maths Addition or Archery Arithmetic Subtraction.

Both games have a menu to select which skills you want to practice. Most pupils should select three digit numbers + /- ones. If this is too tricky, there are a range of other skills to practise.
Spelling:
Parents need to subscribe but you can do so for free. If you enter children's spelling words they will be able to practise them in a variety of ways. This is also available as an app.
http://keystagefun.co.uk/literacy-apps/squeebles-spelling-test/
Available as an app - again, an adult needs to enters the child's spelling word list before they start.
This site has practice and test activities for Y3 spelling rules and the statutory Y3/4words that follow no particular pattern. (Spelling Bee words.)