Year 3
Latest News
Year 3 has launched Times Tables Rock Stars.
Have you discovered your inner rock star yet ?
Click the rock star to take you to the log-in page.
Get the app, or play online.
Welcome to Year 3
Your teachers are:
3A - Mrs Allen and 3M - Miss Mason.
Mrs May will teach 3A on Wednesdays.
Mrs Allen loves guinea pigs and has two called Toffee and Treacle.
Miss Mason loves cats and has one called Dotty.
Mrs May loves animals and has a dog, a cat, a hamster and two gerbils. Here is a picture of Chewy the dog and Tigger the cat.
Spring 2020
Our main topic this term is ...
Rainforests
In this study, we will learn about The Amazon Rainforest and have opportunities to use maps and atlases to investigate geographical questions. We will learn about climate, ecosystems and the impact of human activity on habitats. A visit from the fabulous "Animal Magic" will give children an exciting insight into lives of creatures that might be found in the tropics, as they will encounter a selection of animals at close quarters. Additionally, our learning in Art and DT will link to this theme, taking inspiration from Henri Rousseau to create our own pictures and making our own fruit salads that include tropical fruits.
Curriculum
The Y3 curriculum has some small changes for you to note. However, the range of subjects and the way the lessons are taught remain the same as in Y2.
1. The timetable will include a foreign language lesson (French).
2. Individual reading will generally be replaced by group and whole class reading lessons.
3. New to Year 3 this year, will be a half hour yoga session each week, in recognition of the importance of mindfulness as part of a healthy lifestyle. We are very excited !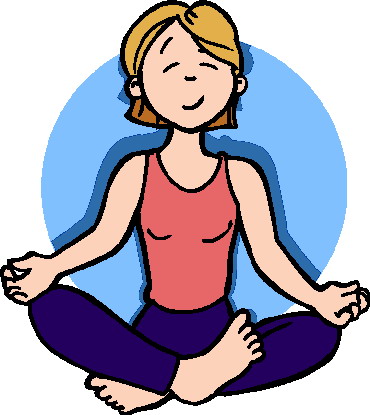 PE
In addition to their yoga session,
3A will have PE on Mondays and Tuesdays.
3M will have PE on Tuesdays and Wednesdays.
All KS2 classes will also be participating in a nationwide initiative to get children moving and boost their fitness levels, which will involve them walking or running for a 15 minute period, several times during the week.
We are going to be so fit !
PE Kit
Please ensure that your child has a full PE kit which is in a labelled bag. This will be kept in school for the duration of the half term. Some activities will be indoor, some will be outdoor so the correct items for each will be required .
Kit items.
white t-shirt , dark shorts and trainers for outdoor lessons . Plimsolls or bare feet for indoor lessons

for colder weather - a sweater/hoodie (some children just use their school sweatshirt)

joggers/tracksuit bottoms

earrings must be removed before the school day and long hair must be tied back
Year 3 homework in Spring term is:
Reading for pleasure !
Keeping a reading journal.
Weekly spellings to be learnt.
On-going learning of times tables, including playing Times Tables Rock Stars.
Homework will be given out on a Friday and is collected in on Wednesday.
The Year 3 weekly spelling lists will be sent home in the orange homework book.
Children will be tested on Thursdays or Fridays.

.
Year 3 Information:
Communication
In the best interests of the children, we are always keen to keep the lines of communication open.
Please note that on most days, teachers are available on the playground at 8:45am until the whistle goes at 8:50. For quick messages and questions, this is an ideal opportunity to speak with us. For matters which will require a longer conversation, please catch us when you collect your child at 3:20, or drop us a note in the blue organiser so that we can arrange an appointment either in person or via the telephone.
If someone other than the usual person is to collect your child, please inform us via the organiser or verbally.
Organisers:
The blue organiser is ideal for any non-urgent messages/general communications and we will always reply once your child has shown us the message. Please ensure that your child brings this to school on a daily basis as a part of their routine. If there is a message in it for the teacher, please make sure your child is aware of this.
(Sometimes, attaching a Post-It note is a helpful way to help them to remember that they need to show a particular page to the teacher.)
Times
Morning school begins at the same time as before at 8:50 am, with children lining up on the sound of a whistle.
The end of day bell is at the slightly later time of 3:20pm.
Children who are not collected at this time will be taken to the office, which is in the KS1 building.
Breaktime Snacks
In Year 3, children need to bring their own healthy snack for playtime. This can go in their schoolbag or as an extra item in their lunchbox.
Alternatively, a snack trolley is open during morning playtime. If your child wishes to purchase a snack, they can bring their own money providing that they are responsible for it and with the understanding that some of their break will be spent in a queue.
Snack Menu and Price List
Available daily:
toast - large 20p, small 10p

bagel (plain or cinnamon) - large 50p, small 25p

crumpet – 35 p

fruit tea cake - 25p

sultanas - 20p

milk - 25 p

juice - 25p
Mondays only :
bap-based pizza slice - large 50p, small 25p
Wednesdays only :
cheesy oatcakes – large 60p, small 30p
Fridays only :
bacon butty – large £1.20, small 60p
Office
Please note, that although the children have now moved to the KS2 building, there is no KS2 office. Please continue to use the main office which is in the KS1 building as before, for any enquiries.
School meals
Children in Y3 will have their lunch at 12.30.
Please note: School meals are no longer free of charge for everyone as they were in KS1. The cost of a meal is £2.20.
The alternative is to provide a packed lunch from home.
A dinner register is taken every day, during which the children must inform their teacher whether they will be having a packed lunch or a school meal. You do not need to commit to school meal five days a week - if you wish to vary between school meals and packed lunches that's fine - as long as your child knows what they are having each day.
Payment can be made online via Parentpay, via the office or in a named envelope to be handed to the class teacher.
How to help at home:
Reading- Please try to find time to listen to your child read every night or share bedtime stories. We would like the children to be developing their comprehension too, so do ask questions about their reading so that key reading skills such as summarising, predicting and retrieving information can improve. We'd also love to have some volunteers, if you can spare some time during the day, to hear readers in school.
Spelling - The key to children becoming good spellers is regular practice. Word searches, hangman, anagrams, speed writing, oral letter by letter recounting can all help make it more fun to learn spellings, but it is also important that children know what each word means. There are also lots of apps to help with this too. We follow the National Curriculum Objectives for Spelling using the No-Nonsense scheme for Y3 and, as such, weekly word lists are sent out to learn on one sheet, a half termly basis.
Children will have lessons in school about the rules of spelling and strategies they can use to aid their memories for spelling.
Maths - By the end of Y3, children are expected to know the multiplication facts for the 2,3,4,5,8 and 10 times tables and, again, regular practice of these, makes an enormous difference to your child's recall and fluency. Watch out for a new app which we will launch later this term! It is also useful as a life skill to help your child learn to tell the time to the nearest 5 minutes. Having an analogue watch/clock for them to have access to is a great help with this.
Trips - We always need help with supervision on our school trips. If you would like to help, please let your child's class teacher know.
Useful Weblinks
Maths:
For practice of addition and subtraction facts.:
Choose Maths Games, then addition and subtraction .

Choose any game that you wish to, but make sure it is not too hard or too easy!

www.topmarks.co.uk/maths-games/hit-the-button

Choose the number bonds option.

Top Marks has some other addition and subtraction games, that you may wish to explore.

On the home page, choose addition and subtraction.

Select Jetpack Maths Addition or Archery Arithmetic Subtraction.

Both games have a menu to select which skills you want to practice. Most pupils should select three digit numbers + /- ones. If this is too tricky, there are a range of other skills to practise.
Spelling:
Parents need to subscribe but you can do so for free. If you enter children's spelling words they will be able to practise them in a variety of ways. This is also available as an app.
http://keystagefun.co.uk/literacy-apps/squeebles-spelling-test/
Available as an app - again, an adult needs to enters the child's spelling word list before they start.
This site has practice and test activities for Y3 spelling rules and the statutory Y3/4words that follow no particular pattern. (Spelling Bee words.)
How to stay safe online:
Curriculum Leaflet - Spring 2020