Year 4
Summer Term 2020
Hello Year 4.
We have now made it to the final half term of the school year and will be continuing to learn from home. We hope you all managed to keep busy over the break and had fun in the beautiful sunshine with your family. You continue to impress us all with how hard you are working and how well you are coping and it is always lovely to see or hear what you have been doing in your emails to us. We are so proud of you and you are all absolutely brilliant!
Did anyone manage to make a dinosaur garden or make some kindness vouchers over the holiday? Do let us know what you did in an email. This week we have kept the Egyptian theme going on the powerpoint and you will get the opportunity to write your own story! Remember we are only at the end of an email if you do need any help. Enjoy!
Stay Safe, Stay Happy, Stay Healthy.
Mrs Gadbury, Mrs May and Mrs Walker
An optional task for either this week or for the half term holidays- Making A Miniature Dinosaur Garden
As an optional task, why not have a go at Miss Ainsworth's second gardening challenge of making a miniature dinosaur garden using recycled bottles and things around your home. Good luck with this and send us a photo of the finished results. We would love to see what they look like. Enjoy! 
Year 4 Home School Letter
Year 4 Home School Timetable
WIDER CURRICULUM
MUSIC:
If you head to the Singing for All area of the school website, each fortnight there will be new songs and activities for you to try. As well as these songs, there will also be a link to a 'Big Sing' and a KS2 weekly session of music tuition from our skilled music providers: The Love Music Trust. Remember, you do as much or as little as you like but singing is good for the soul and something everybody can join in with. We are all working hard to learn 'Together' and we will sign and sign this when we are all back together. https://www.youtube.com/watch?v=KLRZYjOKams
https://www.pussbank.cheshire.sch.uk/singing-squad/
ART:
Matt Heywood who is one of the A&E consultants at Macclesfield Hospital has requested lots of lovely artwork for the hospital to cheer up the blank walls for all the staff and patients in these difficult times. The artwork should be A4 size. You should make it bright and colourful but it can be of anything, rainbows, flowers, animals and you could include a message of hope or thanks. Please write your name and Puss Bank School on the back so they know who it is from.
You can drop off the pictures underneath the rainbow pictures at the top of the school where there will be a box labelled 'Hospital pictures '
Mrs Markham
Have fun!
P.E: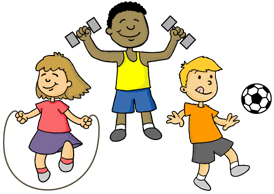 We think it's a good idea to get everyday started with a bit of Physical Exercise so you could get started in an energetic upbeat way with Joe Wicks. Just click on this link to see the live video at 9:00am everyday: https://www.thebodycoach.com/blog/pe-with-joe-1254.html
If that's not your thing you could try some of the cosmic yoga ideas. Here is a useful link to a Harry Potter themed adventure: https://www.youtube.com/watch?v=R-BS87NTV5I&vl=en
Oti Mabuse from Strictly Come Dancing has some dance tutorials on you tube. Here is one of them from Mary Poppins -
https://www.youtube.com/watch?v=hIp15TCx9nw
The BBC has Supermovers too. https://www.bbc.co.uk/supermovers
Take your pick!
Cheshire Virtual School Games: If you would like to get involved in more sporting activities this summer, have look at the Cheshire virtual school games programme below. Choose the sporting activities you would like to get involved in and if you would like to submit your videos follow the instructions given. Good luck and have fun!
https://twitter.com/CWSchoolGames/status/1253313524610281472?s=08
FRENCH:
Mrs Suarez has created some activities that you can try at home to help brush up on your French and begin to learn some new vocabulary. These are in the document session below. OOOOO LAA LAAA!
Celebration Assembly
Welcome to our virtual CELEBRATION ASSEMBLY. We are so proud of all of you (and your parents and carers!). Please keep in touch via your classes homework emails.
Miss Cross and Miss Mason
Key Stage Two Team Leads
Key Stage Two Team Leads
How to stay safe online:
How to help at home:
Reading- Try to find time to listen to your child read every night or share bedtime stories together, they are never too old despite what they may say! This is a key year for extending your child's comprehension too, now that they can read more fluently, so do ask questions about the text. This will develop key reading skills such as summarising, predicting and retrieving information. It is also useful to help the children discover the meaning of new vocabulary. We'd also love to have some volunteers to listen to readers in school. Please consider helping us if you can.
Spelling - The key to children becoming good spellers is regular practice. Word searches, hangman, anagrams, speed writing, oral letter by letter recounting can all help make it more fun to learn spellings, but it is also important that children know what each word means. There are also lots of apps to help with this too. We follow the National Curriculum Objectives for Spelling using the No-Nonsense scheme for Year 4 and as such weekly spellings are vital to learn.
Homework:
Homework will be given out on a Friday and is collected in on Wednesday.
Each week children will have an English task, a Maths task and Spellings to learn. The spelling test will take place on the Wednesday and will be done at the back of the homework book so you can see how your child has done. Additionally children are encouraged to read for a short time at least three times a week and spend time learning times table facts using TTRockstars. We love to see what the children are reading outside of school and how they are progressing with their times tables so do record this in the organisers.
Curriculum Leaflet - Spring 2020